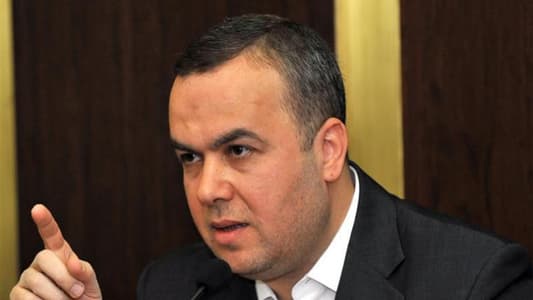 Loyalty to the Resistance bloc, MP Hassan Fadlallah, disclosed Sunday that the recently held contacts by Hezbollah over the issue of the Lebanese expatriates wishing to return to their country, have yielded a kind of understanding to ensure their safe return within the framework of a sound health plan that ensures the safety of both the residents and emigrants.


He considered that what is required at this stage is that all sides cooperate and join efforts to address the challenges and come up with the right solutions.


Fadlallah's words came during an inspection visit to the Civil Defense Center at the "Islamic Health Authority for Ambulance and Rescue" in Bint Jbeil today, in addition to visiting new centers for quarantine in the area, to see the readiness of these centers to deal with any emergency cases in need of quarantine or infected with corona virus.


"There are great preparations at different levels, especially at the health and medical levels, and we are awaiting the Bint Jbeil Governmental Hospital to be equipped and ready to receive the infected cases or for quarantine purposes, as well as other health institutions, whether public or private hospitals, which are in a state of alert to protect the health of citizens and our people in this region and throughout the south," Fadlallah assured.


He stressed that "the commitment rate in this region is high, whether at the level of quarantine or the cancellation of all gatherings, or at the level of people staying at home," adding, "We renew our emphasis on this matter, and the need for more strictness by municipalities to preserve the health and wellbeing of citizens."