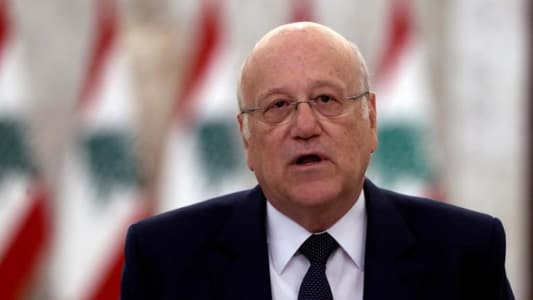 This article was published by Reuters:

Lebanese caretaker Prime Minister Najib Mikati was designated on Thursday to form a new government, but faces a politically difficult path to agree a new cabinet as the country's devastating financial crisis festers.

The Sunni Muslim billionaire was nominated premier for a fourth time after securing the support of 54 of parliament's 128 lawmakers, in consultations convened by President Michel Aoun.

Mikati, who has already served as prime minister three times, continues in a caretaker role until a government is formed, a process that typically goes on for months as political factions divvy up roles in cabinet and beyond.

Analysts and politicians expect this cabinet formation process to be further complicated by a looming struggle over who will replace Aoun, when his term ends on Oct. 31.

Reflecting the new landscape, Mikati, who hails from the northern city of Tripoli, secured around 20 fewer votes than when he was last designated prime minister in September.

Forty-six lawmakers named no one for the post, while 25 voted for Nawaf Salam, a former Lebanese ambassador to the United Nations and now a judge at the International Court of Justice.

Mikati's cabinet secured a draft IMF funding deal worth $3 billion in April, contingent on the implementation of reforms which Lebanon's ruling factions have long obstructed.

An IMF deal is widely seen as the gateway to easing the financial crisis, but the political and financial elite remain divided on the details, including how to share out an estimated $70 billion in losses in the financial system.