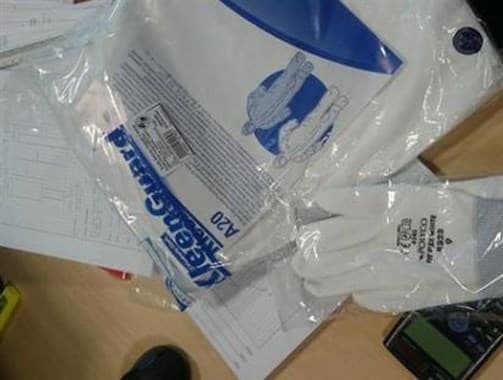 Usually, Halloween costumes are depicted as scary, funny or even ironic, but this year, a new idea has emerged to celebrate the occasion. A costume seller brand decided to go with the flow by promoting the "Ebola containment suit" costume as the newest Halloween clothing.


Chief executive of BrandsOnSale, Jonathan Weeks is selling an "Ebola Containment Suit Costume" for $79.99, complete with white suit emblazoned with "Ebola," face shield, breathing mask, safety goggles and blue latex gloves.


Weeks, who got inspired by media, said he sold about a dozen of the costumes in the first week after its Oct. 8 launch. That's barely a ripple in the more than one million costumes he stocks, but it was shared on social media 7,000 times Monday - the most shared item on his site.
The idea mushroomed on social media sparking reactions and counter-reactions. Some found it funny and bought the costume while others considered that it is inappropriate to abuse an epidemic virus widely spreading every day.