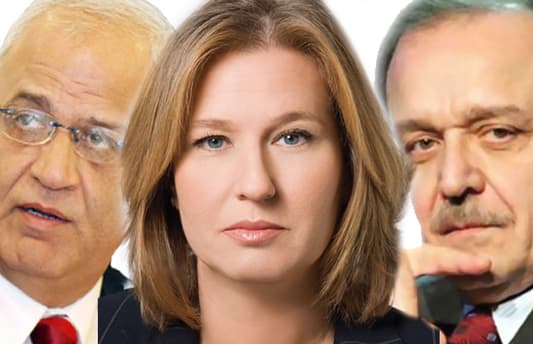 Here's politics without restraints where everything is allowed even sex with the "enemy".

Former Israeli FM Tzipi Livni's sexual scandal with many world politicians for the benefit of her country rocked the world, but this time she admitted that she has had sex with senior Palestinian leaders Saeb Erekat - chief Palestinian negotiator - and PLO official Yasser Abed Rabbo.

"The room where I had sex with Palestinian figures as Saeb Erekat and Yasser Abed Rabbo was equipped with cameras", Livni said and confirmed that videos show Palestinian officials, nude, having sex with her. Livni is now threatening a number of Arab figures to post these shot videos on YouTube if they do not execute what she orders them.

Livni's claims come after major Rabbi in Israel said that Israeli women could have sex with enemies to get information based on the Jewish religion allowing Jewish women having sex with enemies to get important information".