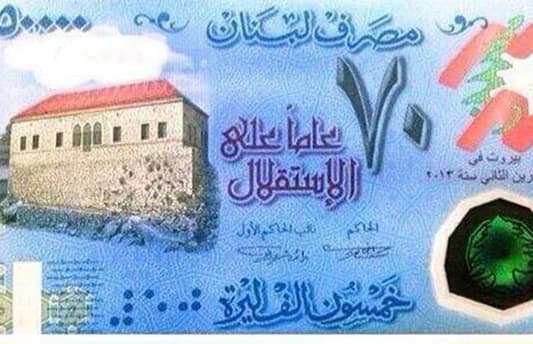 In commemoration of 70 years of independence, Banque du Liban has launched the new 50,000 LBP bill with its all new and sophisticated design which will be rolled out on November 22.
This new 50,000 LBP bill is that it has an epic language fail: the French word "indépendance" (its English equivalent being "independence") was actually spelled as "indépendence".
Social media is exploding with all kinds of memes, jokes and posts about this outrageous fail which we will have to endure and live with for many years to come.