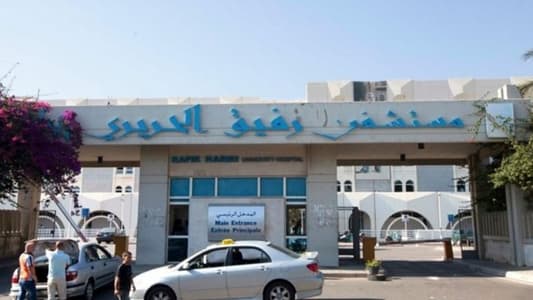 In its daily report on COVID-19 updates, the Rafik Hariri University Hospital indicated in a statement on Friday that the number of laboratory-confirmed coronavirus cases had reached 72, 4 of which had been transferred to other hospitals.


Also, 4 patients have fully recovered as they tested negative twice, taking the total number of recoveries to 27.


The hospital added that one death had been recorded in its intensive care unit.