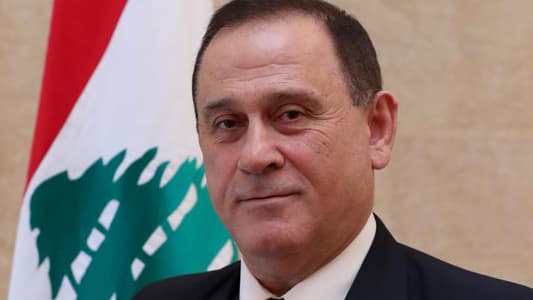 Minister of Industry, Imad Hoballah, indicated on Saturday that the necessary raw materials for the industry are secure until the present moment, adding that industrialists were asked to provide the government with a list of their needs in this regard, in order to secure the needed liquidity from the Central Bank so they can purchase them.


Hoballah continued to state that "the factories that produce medicines, food and basic materials will open in full capacity as of next Monday, following the permission given to other industries to operate in the coming period, with emphasis on the obligation to adhere to the announced preventive and protective measures."


"In these circumstances, we will need additional quantities of the necessary livelihood consumables that the factories will provide, and the government supports the industrial sector to continue production," the Minister assured.


He disclosed herein that "a scientific committee will be formed next week to supervise initiatives related to the manufacture of artificial respiratory devices, in cooperation with the Premiership, the Ministry of Health and Universities."


Referring to the issue of the Lebanese stranded abroad, Hoballah said: "The decision in the government is taken to ensure their return, with the cabinet taking into account that their return requires more precautions, and this is what we are doing, with the assurance that said return will be as soon as possible." He reiterated the government's conviction that it is its duty to preserve its citizens, take care of them and ensure their safe return, while protecting the passengers on board the returning aircrafts.


Touching on the Capital Control issue, Hoballah explained that "the project is not a priority if its goal is not to improve the position of depositors, but to improve the position of banks at the expense of depositors," highlighting herein the need for "controlling what is going on in banks and protecting depositors."