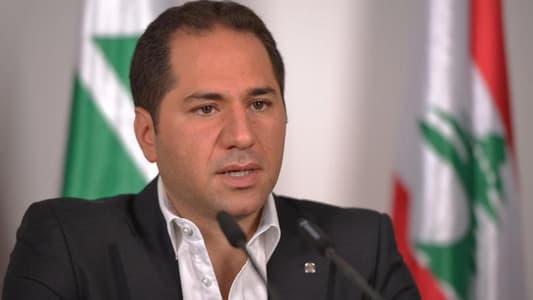 Kataeb Party Chief Samy Gemayel considered that "the mere discussion of overthrowing the investigations of the Beirut Port blast, preventing 240,000 Lebanese from voting in the elections and disrupting the government is a crime in itself," adding that "all of this is an indication of the high level of political immorality that has been practiced for some time."

Speaking in an interview with MTV channel on Friday morning, Gemayel pointed out that "the 'no decision' by the Constitutional Council reflects the downfall of the political deal," praising "the courage of some members of the Council who did not abide by the instructions of those who appointed them," adding, "It turned out that calculations fail even in quotas!" However, he feared that the 'deal' could still be renewed whenever circumstances require.

"How can the Free Patriotic Movement classify who belongs to the system and who does not belong to it?" Gemayel continued to question, stressing that "no party in the system has the right to theorize, as they are all responsible for what has become of us today."

Referring to Prime Minister Najib Mikati's position, Gemayel said: "PM Mikati should bear the responsibility because he agreed to form a quota government and be a partner to the system, and his resignation is better in all cases in order to form an independent government on the eve of the elections, but there is practically no difference between the resignation of the government and its survival as long as it does not convene."

In response to a question, the Kataeb Chief hoped that "this will be the last Christmas in the mandate of President Michel Aoun, and the last in the term of this Parliament," noting that 2022 will be more difficult at its beginning than 2021, due to the accumulation of errors and the government's failure to take any measures to salvage the economic situation.