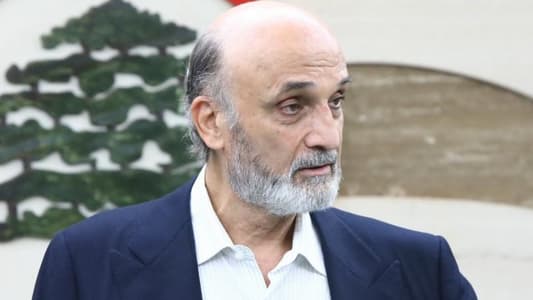 In an issued statement marking the Christmas and New Year's occasions, Lebanese Forces Party Head Samir Geagea expressed on Friday his warmest well-wishes "to all Lebanese residing in the homeland and in the countries of the Diaspora, asking Almighty God to bring by better circumstances and to have Lebanon free from all darkness, grievances, deprivation, deterioration and blocked horizons that the Lebanese are experiencing at the present time."

"The best season's gift for 2022 is the parliamentary elections and the inevitable change that they will bring, leading to the start of a real rescue process that will rejuvenate Lebanon and place it on the path where it belongs," Geagea said.

"In this regard, we are awaiting the President of the Republic, the Prime Minister and the Minister of Interior to sign a decree inviting the electoral bodies as soon as possible," he added.

"The best holiday present we can give ourselves and Lebanon is to prepare ourselves for change through the ballot boxes in the next few months," the LF Chief maintained.