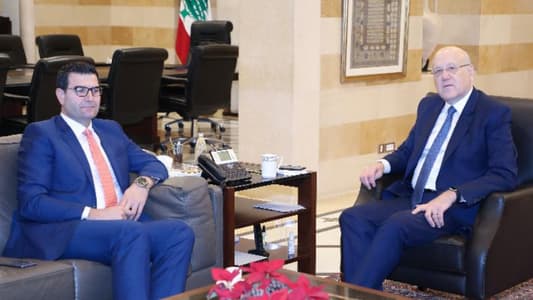 Prime Minister Najib Mikati on Tuesday met at the Grand Serail with Minister of Agriculture, Abbas Hajj Hassan, with whom he discussed agricultural affairs and concerns.

"Since the government has not been convening, it has become necessary for us to directly coordinate with the Prime Minister. I've briefed him on the atmosphere of my recent visit to Egypt, which was very positive, as we've discussed with the Egyptian side an array of issues. There will be technical committees that will closely follow up on the details of this file," Minister Hajj Hassan said.

Mikati separately welcomed Dean of the World Bank's Board of Executive Directors, Dr. Mirza Hassan. He also met the International Monetary Fund's Director of the East and Central Asia, Dr. Jihad Azour.