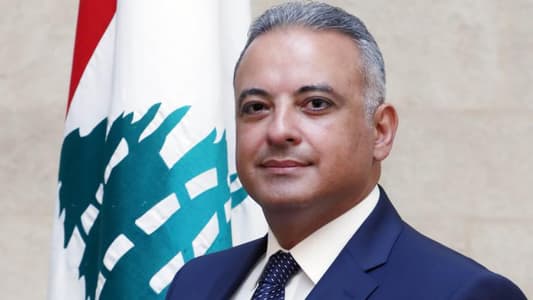 Minister of Culture, Judge Mohammad Wissam Mortada, visited on Wednesday the town of Majdel Anjar in the Bekaa, accompanied by the Director General of Antiquities, Sarkis el-Khoury, and the Director-General of the Ministry of Agriculture, Eng. Louis Lahoud, where they were received by the town's Municipality head, Said Yassin, Municipal Council members, and political, social and cultural dignitaries.

After touring the archaeological sites, Minister Mortada gave his instructions to the Municipality Head and the Antiquities director general on the need to protect the Roman Temple site in all respects, especially in terms of protecting it against urban pollution.

Mortada also urged the Municipality to develop an investment plan for this Roman temple culturally, touristically and economically.

The Minister also stressed the necessity of spreading a culture of adherence to diversity and tolerance, without which the entity loses its purpose of existence and becomes exposed to the most dangerous risks.