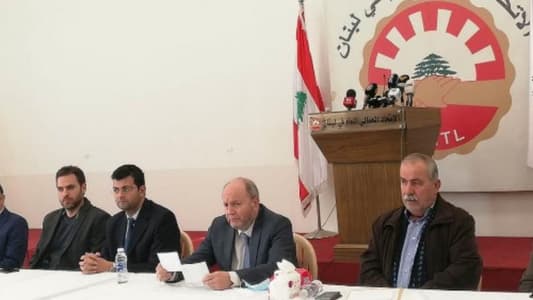 General Labor Union head Bechara Asmar and Pharmacists' Order head Joe Salloum on Thursday launched in a joint press conference at the General Labor Union headquarters the "medicine card financing campaign," which guarantees financial access for every citizen to obtain medicines from pharmacies.

For his part, Asmar stressed the importance of providing a medicine and hospital card for people with limited income and poor classes, and the need to support and develop the local pharmaceutical industry, revitalize the central laboratory and the National Office of Medicine, control imported medicines, and limit them to certain types only.

He called on the Physicians' Order to "issue a decision to organize medical prescriptions in line with rationalizing the use of medicine," warning of "the collapse of institutions and the spread of security chaos in the event the situation continues as it is."

In turn, Salloum affirmed that pharmacists were doing their best to secure medicines to patients.