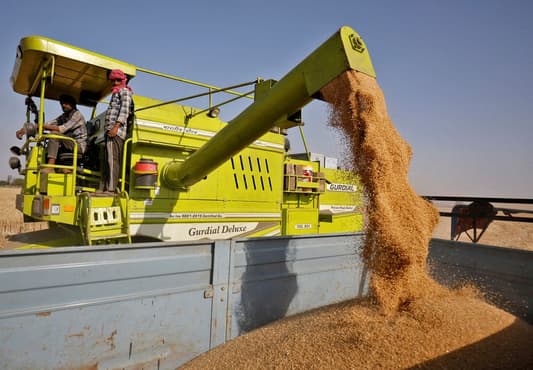 India banned wheat exports on Saturday, just days after saying it was targeting record shipments this year, as a scorching heat wave curtailed output and domestic prices soared to an all-time high.

The government said it would still allow exports backed by already issued letters of credit and to countries that request supplies "to meet their food security needs".

Global buyers were banking on supplies from the world's second-biggest wheat producer after exports from the Black Sea region plunged following Russia's Feb. 24 invasion of Ukraine. Before the ban, India had aimed to ship a record 10 million tonnes this year.

Although it is not one of the world's top wheat exporters, India's ban could drive global prices to new peaks given already tight supply, hitting poor consumers in Asia and Africa particularly hard.

"The ban is shocking," a Mumbai-based dealer with a global trading firm said. "We were expecting curbs on exports after two to three months, but it seems like the inflation numbers changed the government's mind."

Rising food and energy prices pushed India's annual retail inflation near an eight-year high in April, strengthening expectations that the central bank would raise interest rates more aggressively.

Wheat prices in India have risen to record highs, in some spot markets hitting 25,000 rupees ($320) per tonne, well above the government's minimum support price of 20,150 rupees.

Rising fuel, labour, transportation and packaging costs are also boosting the price of wheat flour in India.

"It was not wheat alone. The rise in overall prices raised concerns about inflation and that's why the government had to ban wheat exports," said a senior government official who asked not to be named as discussions about export curbs were private.

"For us, it's abundance of caution," he said.