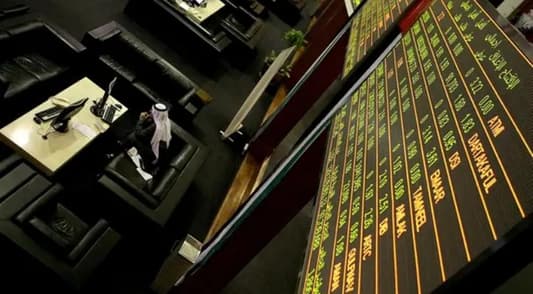 Reuters published this article:

Most Middle Eastern stocks ended lower on Thursday with the Egyptian bourse posting its biggest weekly loss in nearly three years after news that Credit Suisse's largest investor said it could not provide the lender with more financial assistance.

A week ago start-up lender Silicon Valley Bank in California failed, and now a systemic bank in one of Europe's financial capitals is in enough trouble to seek authorities' help.

Credit Suisse (CSGN.S) - which tumbled 24% in the previous session - on Thursday said it would borrow up to $54 billion from the Swiss central bank to shore up liquidity and investor confidence after a slump in its shares intensified fears about a global banking crisis.

Saudi Arabia's benchmark index (.TASI) retreated 0.7%, weighed down by a 1.4% fall in Retal Urban Development Co (4322.SE) and a 2.9% slide in the country's biggest lender Saudi National Bank SNB (1180.SE).

The chair of SNB, which last year acquired an almost 10% stake in Credit Suisse, said on Wednesday the bank was not considering any specific international opportunities.

The lender has lost more than $26 billion in market value since Oct. 27 after committing to invest in the embattled Credit Suisse.

Egypt's blue-chip index (.EGX30) inched 0.1% lower, with Commercial International Bank (COMI.CA) losing 1%. The Egyptian index posted a weekly loss of more than 10%.

In Egypt, the increasingly large initial public offering (IPO) program could become a growth factor for the stock market and could help reverse the current downtrend, said Daniel Takieddine, CEO MENA at BDSwiss.

"While international investors have been on the selling side lately, IPOs and a subduing banking crisis could help attract them back."

Dubai's main share index (.DFMGI) fell 0.1%, hit by a 1.4% fall in toll operator Salik Co (SALIK.DU), while Aramex (ARMX.DU) finished 4% lower after the logistics firm slashed its annual dividend.

In Abu Dhabi, the index (.FTFADGI) retreated 0.9%, hitting its lowest since late January.

The Qatari index (.QSI) declined 2%, weighed down by a 10% slide in petrochemical maker Industries Qatar (IQCD.QA) as the stock went ex-dividend.

Among other losers, sharia-compliant lender Masraf Al Rayan (MARK.QA) and Commercial Bank (COMB.QA) tumbled 3.6% and 2.2% respectively. Both lenders were trading ex-dividend.