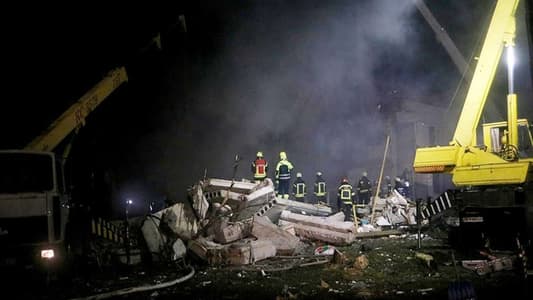 Russia launched a fresh wave of air strikes against Ukraine early on Sunday, striking an airfield in a central region but failing to hit the capital Kyiv, Ukrainian authorities said.

Air force spokesman Yuriy Ihnat told local television that four of six cruise missiles had been shot down by air defences but that two had struck an "operational airfield" near the central city of Kropyvnytskyi.

He added that two of the five Iranian-made drones launched by Russia had struck infrastructure in the northern Sumy region.

Kyiv officials said air defences had downed all projectiles that had been aimed at the capital before they reached the city.

Separately, a 2-year-old girl was killed and 22 people were wounded in an earlier Russian missile strike on Sunday near the central Ukrainian city of Dnipro, the regional governor said.

Russia has stepped up regular attacks on Kyiv since May, especially at night, in what officials say is an attempt to damage morale ahead of a long-expected Ukrainian counteroffensive to reclaim Russian-occupied territory.

"For the second night in a row, Kyivans are not hearing the sounds of explosions overhead," Serhiy Popko, head of the local military administration, said on Telegram.

Reuters could not independently verify the claim, but witnesses reported hearing several blasts in the Kyiv region.

All of Ukraine was under air-raid alerts for nearly three hours.