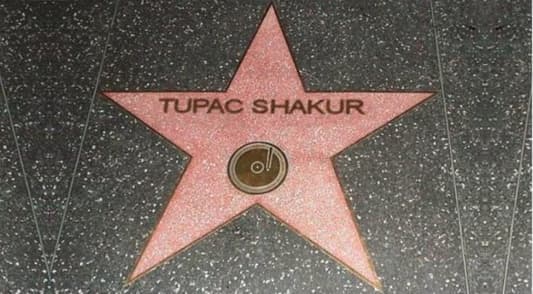 More than 25 years after he was gunned down in Las Vegas, Tupac Shakur received a star on the Hollywood Walk of Fame.

On Wednesday, friends, family members and fans of the rapper gathered for the ceremony that took place a week before his birthday.

Shakur's sister, Sekyiwa "Set" Shakur, accepted the honor on his behalf and said she felt honored to be there representing their family.

"Tupac knew deep down that he was always meant for something great," she said during the acceptance speech. "And as his little sister, I had the privilege to watch that greatness unfold."

She was presented with a Los Angeles City Council resolution that declared June 7 as Tupac Shakur Day.

Shakur was shot in Las Vegas on September 7, 1996, and died six days later. He was 25.

Since then, his life - and death - have been examined in books, films and documentaries.

One of the most recent projects released was "Dear Mama." Streaming on Hulu, the series focuses on his life and that of his mother, former Black Panther member Afeni Shakur.

She died in 2016 following a heart attack at the age of 69.