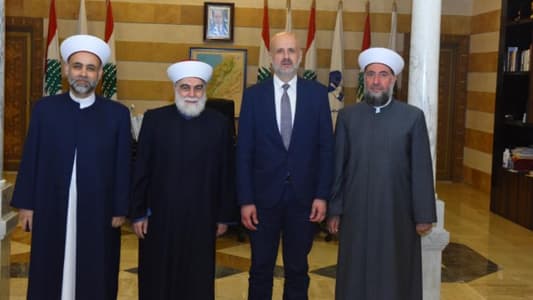 Caretaker Minister of Interior and Municipalities, Judge Bassam Mawlawi, on Friday welcomed in his office at the Ministry Miss Lebanon 2022 Yasmina Zaytoun.

On emerging, Zaytoun said she discussed with the Minister the project she will be working on to address the situation of children suffering from malnutrition.

She thanked the Minister for voicing support for her endeavors.

Moreover, Caretaker Minister Mawlawi met with Acting Mufti of Tripoli and the North, Sheikh Mohammad Imam, with whom he discussed affairs related to Tripoli and north Lebanon.