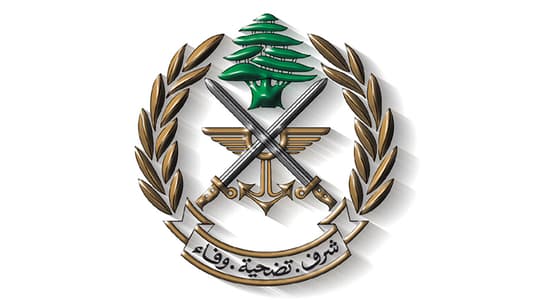 In an issued statement by the Lebanese Army Command - Orientation Directorate on Saturday, it indicated that: "On September 9, 2022 at 6:00 p.m., a wanted individual with a criminal and terrorist record opened fire using military weapons at a cell phone shop in the Al-Tal area in the city of Tripoli, accompanied by 3 unknown persons riding two motorcycles... They then entered the shop, continued to shoot and then fled to an unknown destination following the killing of one of the wanted individuals, as well as the shop owner and two citizens working in the shop.

An Army force arrived immediately at the scene and enforced a blockade around the cell phone shop, while the military expert worked to detonate a hand grenade that was thrown inside the shop and two others that were in the possession of the wanted individual.

An Intelligence Directorate patrol later arrested one of individuals who participated in the attack, while an investigation was launched into the incident under the supervision of the concerned judiciary.