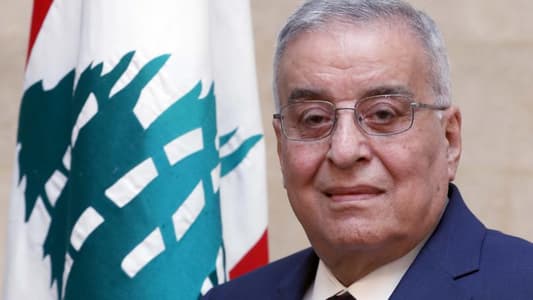 Caretaker Minister of Foreign Affairs and Emigrants Abdallah Bou Habib, on Wednesday welcomed Head of the Strategic Council for Iranian Foreign Relations Kamal Kharazi, accompanied by Iranian Ambassador to Lebanon Mojtaba Amani.

The meeting reportedly touched on the Iranian-Saudi agreement, the latest developments in the nuclear file, and the situation in the region.

Kharazi stressed "the importance of holding presidential elections in Lebanon by consensus among the Lebanese, without any external interference." Minister Bou Habib separately discussed with Tunisian Ambassador to Lebanon Burawi Al-Imam, bilateral relations and ways to develop them, as well as the economic, financial, and social conditions in the two countries.

Talks between the pair also touched on coordination between both countries within international organizations.