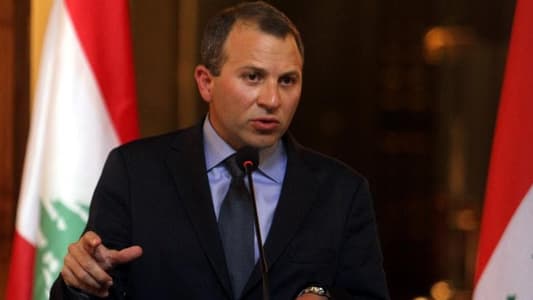 Free Patriotic Movement Chief, MP Gebran Bassil, announced that the Movement has intersected with other parliamentary blocs on the name of Jihad Azour as a presidential candidate, among other names that FPM considered appropriate and not provocative, and hence gave its approval and no objection to their reaching presidency.

He considered that "the intersection over more than one name gives more flexibility and constitutes a positive and important development, so no one accuses FPM of obstruction."

Bassil also deemed that having consensus over the name of a presidential candidate and the agreement of the main blocs to support him and give him the necessary representation, denotes compensation for those who lack access to Christian representation.

"In the event of a call for a session to elect a president, the Free Patriotic Movement will vote for the name that was agreed upon instead of voting by a white ballot paper," he affirmed.

Bassil called for "taking advantage of the historical moment and avoid wasting the opportunity of regional rapprochement around us," and to work on "unifying the national project so that we all succeed as Lebanese."

"The only remaining victory is winning the state-building battle; after we won the battle against terrorism, and we achieved balance with Israel," he underscored.

Bassil's words came during his speech at the Movement's dinner banquet organized in the area of Jbeil on Saturday evening, in the presence of former President Michel Aoun.