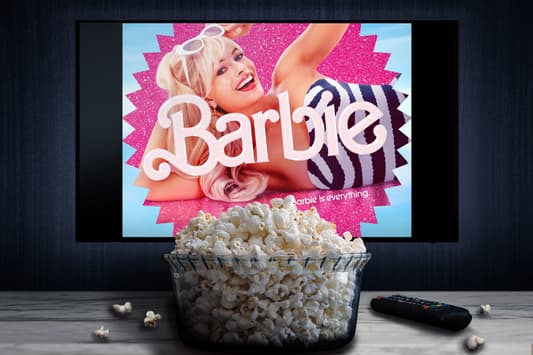 Grace Massoud Wrote this article in MTV Website:

I'm a Barbie Girl in a Grey Barbie World. Life in Plastic is fantastic in Lebanon. You can brush off injustices and undress people of their life's savings. No imagination, death is their creation.

Somebody please explain it to me why feign taking the high moral ground on the Barbie movie? Lebanon was the first Arab country to host a gay pride week in 2017. We are famous for being more accepting of and receptive to the LGBT community than all conservative Middle Eastern countries. We've long been the hub for culture and the arts, which by definition promote freedom of expression, diversity and inclusivity. What is the meaning of this now? After nearly a month's delay, Dubai, Bahrain and Saudi Arabia will screen the movie, knowing that they uphold the highest moral standards. Therefore, there is nothing offensive in the movie's content. Are we all of a sudden a more conservative country?

Lebanon's culture minister moved to ban the film Barbie proclaiming it "promoted homosexuality" and violated religious beliefs. This was only Wednesday. We saw this coming because of the controversy it has caused in the region since its worldwide release on the 21st of July. In only 17 days, the movie hit the $1 billion milestone. Bear in mind that it is the first movie directed by a woman, Greta Gerwig, to exceed a billion dollars in box office ticket sales. While the movie doesn't feature any words nor scenes of a transgender nature, they're quick to draw up reports to the General Security and Interior Minister. In the meantime, some critics have even gone as far as to say that it is pushing a heteronormative narrative.

Why would we boycott a lighthearted, smash hit movie created to entertain and delight? Netflix is rampant with morally perverse content portraying adultery, and with the most shocking and perverse traits of human nature which we've had the distinct pleasure and privilege of witnessing first hand in Lebanon. There are series and films that endorse homosexuality as well seeing as it's an aspect of society and should not be shoved under a rug. Nowadays, it is the easiest thing in the world to secure the movie and watch it uncensored. All this hoopla will have gone to waste, everyone will watch the movie, and the theaters will lose the sorely needed high profit margin this movie would deliver.

Our energy and our government's efforts would be put to better use on more pressing matters such as the munitions truck shooting and two deaths in Kahale. The reports warning of the dangers of Nitrate stored in the Port of Beirut required this sort of frenzy and upheaval. For the time being, resolving the explosion case is of the utmost importance and bringing the criminals to justice. Those are issues that should receive government hype and outrage to make some actually beneficial, Moral and rational decisions to move our country in the right direction.