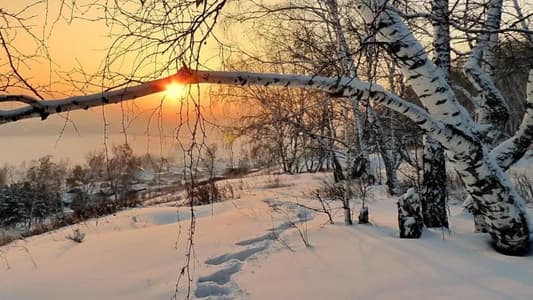 Amidst a substantial snowfall, the elevated regions of Dennieh, Ehden, Al-Arz, Laklouk, and Tannourine, beginning from an altitude of 1800 meters above sea level, experienced snow accumulation. Notably, Qurnat as Sawda witnessed significant snowfall, as did the surrounding highlands.

The heavy snow led to the closure of roads leading to Jurd Al Najasseh and Jurd Marbeen in Dennieh. Furthermore, the primary route connecting Dennieh to Hermel was rendered impassable due to a snow thickness exceeding 10 centimeters, prompting appeals on social media advising citizens to avoid these routes.

The road to Al Arz in Aynata is currently deemed inaccessible due to the accumulation of snow and the formation of ice during the night.