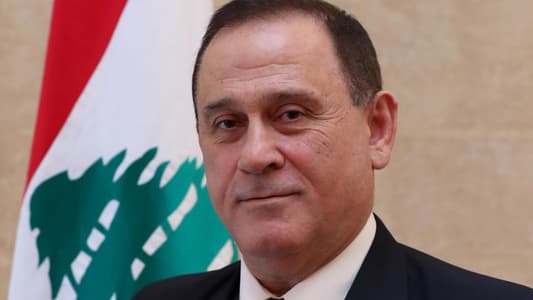 Caretaker Industry Minister Imad Hoballah, Russian Ambassador Alexander Rudakov, and Presidential Advisor, former MP Amal Abou Zeid, visited today the factory of the "Arwan" pharmaceutical industries company in the town of Jadra on the Chouf coast, in Iqlim al-Kharroub region, where they were welcomed by the company's Board Chairman Abdul-Razzaq Abdallah, Deputy Chairman Rouwaida Daham, and a number of employees.

During the visit, Abdallah gave an overview about the company and the methods of manufacturing medicines, adding that the pharmaceutical factory is located on an area of 18 thousand square meters. He also noted that he is the main investor from the United Arab Emirates and Dham, and has experience in the pharmaceutical industry that dates forty years back, whereby he managed to establish 14 factories dedicated to medicine production according to international standards. "The factory specifications are compatible with the requirements of the European Union, America and developed countries, including Russia," said Abdallah. He stressed on "adopting the latest advanced technologies in the pharmaceutical industry, and most of the equipments in the factory are German, American and Italian."

"Our vision is to manufacture medicine in a distinctive way in the Arab world, which is in need of these drugs," asserted Abdallah.

Hoballah, in turn, praised the efforts invested in the pharmaceutical company, saying: "We are very proud of the Lebanese industry, and the "Arwan" factory is indeed the pride of the Lebanese industry and Lebanese production, and the Lebanese determination to face all challenges."

He cited the Coronavirus pandemic as "one of the challenges that the Lebanese are able to confront with knowledge, trust, solidarity and the cooperation of friendly countries, and Russia is a friendly country to Lebanon, and I am very pleased today with the Russian ambassador's partaking in this visit, so that he can closely examine the capabilities of one of our main factories."

The possibility of manufacturing vaccines in Lebanon was at the core of the visit's purpose. Hoballah hoped that as a result of this visit, the discussions underway and the evaluation in Lebanon and abroad, especially Russia, a good outcome can be presented to the Lebanese society, in collaboration with Lebanon's friends in Russia.

Rudakov, in turn, thanked the owners of the factory for "their high-level experience". He said: "I visited many factories and plants in Lebanon, and when I see such factories with workers ready to contribute, this means that the Lebanese society is ready to solve all the current problems in the political and economic sectors, even in the field of combating the Corona epidemic."

"We, in Russia, are ready to help the Lebanese people and the Lebanese Republic in all fields, including fighting Corona, and God willing, after visiting the factories, there will be communication with the relevant companies in Russia and with Lebanese companies. This is the distinct horizon of cooperation and development," pledged the Russian ambassador.