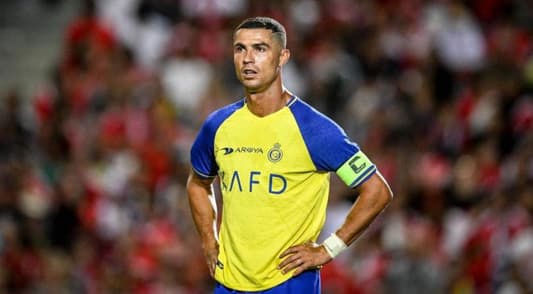 Iranian and Saudi soccer clubs will be facing off on a home-and-away basis for the first time since 2016, the Asian Football Confederation (AFC) said in a statement.

Iranian fans could now potentially get a chance to watch soccer superstars Cristiano Ronaldo, Karim Benzema and Neymar live on the pitch in Iran after two clubs from the respective countries drew against one another in the Asian Champions League group stage.

Ronaldo's Al-Nassr is set to play Iranian giant Persepolis FC in Tehran on September 19.

Benzema's Al-Ittihad will face Isfahan-based Sepahan SC on October 2, and Neymar's Al-Hilal will face Nassaji Mazandaran on October 3 during the group stages of the competition.

It's currently unclear if the stars will participate in the games.

"Passionate fans across Saudi Arabia, Islamic Republic of Iran and the whole of Asia can now look forward to a thrilling new chapter in club and national team football as teams from [the Saudi Arabian Football Federation] and [the Football Federation Islamic Republic of Iran] compete in the spirit of competition and camaraderie," the AFC said in a statement.

Riyadh severed ties with Tehran in 2016 after Iranian protesters stormed the Saudi embassy in the Iranian capital following the execution of a Shi'ite cleric in Saudi Arabia.

Since then, they have fought a proxy war that has embroiled a number of neighboring countries, bringing the region ever closer to conflict.

But both countries agreed to reestablish diplomatic ties in March after seven years of hostility, in a landmark deal mediated by China.

Saudi Arabia has been investing heavily in sport in recent times, with teams in the Saudi Pro League - the professional men's league in the country - signing a slew of global stars.