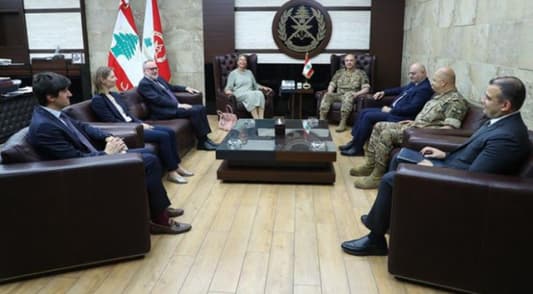 Army Commander, General Joseph Aoun, received on Friday at his Yarzeh office Swiss Ambassador to Lebanon Marion Weichelt and Norwegian Ambassador Martin Yttervik where they discussed various issues.

Major General Aoun also received German Ambassador to Lebanon Andreas Kindl accompanied by the Military Attaché, Lieutenant Colonel Heino Matzken.

A cooperation agreement in the field of equipment was signed with the army.

The army chief also received the Secretary General of the Lebanese-Syrian Supreme Council Nasri Khoury, and they discussed the general situation.