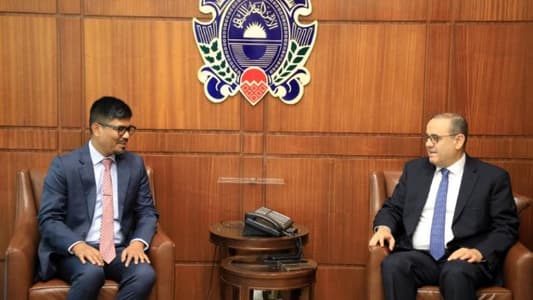 Acting Director General of General Security, Brigadier General Elias Baissari, received in his office, Indian Ambassador to Lebanon Muhammad Noor Rahman Sheikh, who paid him an acquaintance visit upon assuming his diplomatic duties in Lebanon.

Discussions reportedly touched on the current general situation and ways of coordination between the Indian Embassy and the GS Directorate General.

Brigadier General Baissari wished the Indian Ambassador success in his new diplomatic duties.