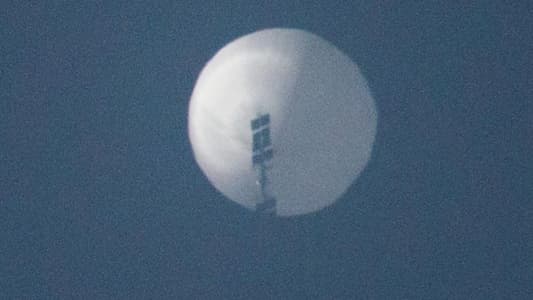 The Independent published this article:

A suspected Chinese spy balloon is being tracked by intelligence services in the US after it was spotted flying over sensitive sites.

The stratospheric balloon was spotted in Montana on Wednesday and Canada has since raised the alarm, although officials there did not say which country they thought it belonged to.

Montana is a sparsely populated state in the north, bordering Canada and is home to one of only three nuclear missile silo fields in the US.

Pentagon spokesman Brigadier General Patrick Ryder said that the US has so far decided against shooting down the surveillance balloon.

China's foreign ministry spokesperson Mao Ning said on Friday morning that officials in Beijing are looking into "verifying the situation" and hope that both countries can handle this "together calmly and carefully".

What exactly is a spy balloon, why are they used and are they new?
High-altitude balloons have been used for military missions for at least 70 years and were used by Japan during the Second World War.

Using jet stream air current, the Japanese military attached bombs to balloons and tried to hit targets in the US.

The mission was unsuccessful, however, as no US military targets were hit, although civilians were injured when one of the balloons crashed in a forest in Oregon.

Following the incident, the US itself started looking into using spy balloons, leading to what was later called Project Genetrix.

According to US government documents, Project Genetrix involved flying balloons over the former Soviet bloc territory in the 1950s to take photographs of sites beneath.

Such balloons typically operate at 80,000-120,000 feet (24,000-37,000m), well above where commercial air traffic flies - airliners almost never fly higher than 40,000 feet.

The highest-performing fighter aircraft typically do not operate above 65,000 feet, although spy planes such as the U-2 have a service ceiling of 80,000 feet or more.

The advantages of balloons over satellites include the ability to scan wide swathes of territory from closer in, and to be able to spend more time over a target area, according to a 2009 report to the US Air Force's Air Command and Staff College.

Unlike satellites, which require space launchers that cost hundreds of millions of dollars, balloons can be launched cheaply.

The balloons are not directly steered but can be roughly guided to a target area by changing altitudes to catch different wind currents, according to a 2005 study for the Air Force's Airpower Research Institute.

The US military has tracked other spy balloons in recent years, including before President Joe Biden's administration, according to a senior US defence official.

The balloon that has been spotted in the US, which is roughly the size of three buses, entered the US after flying in over the Aleutian Islands and made its way through Canada.

Kevin McCarthy, the Republican politician and new House speaker, accused China of a "brazen disregard for US sovereignty".

It was "a destabilizing action that must be addressed, and President Biden cannot be silent. I am requesting a Gang of Eight briefing," he said in a tweet.